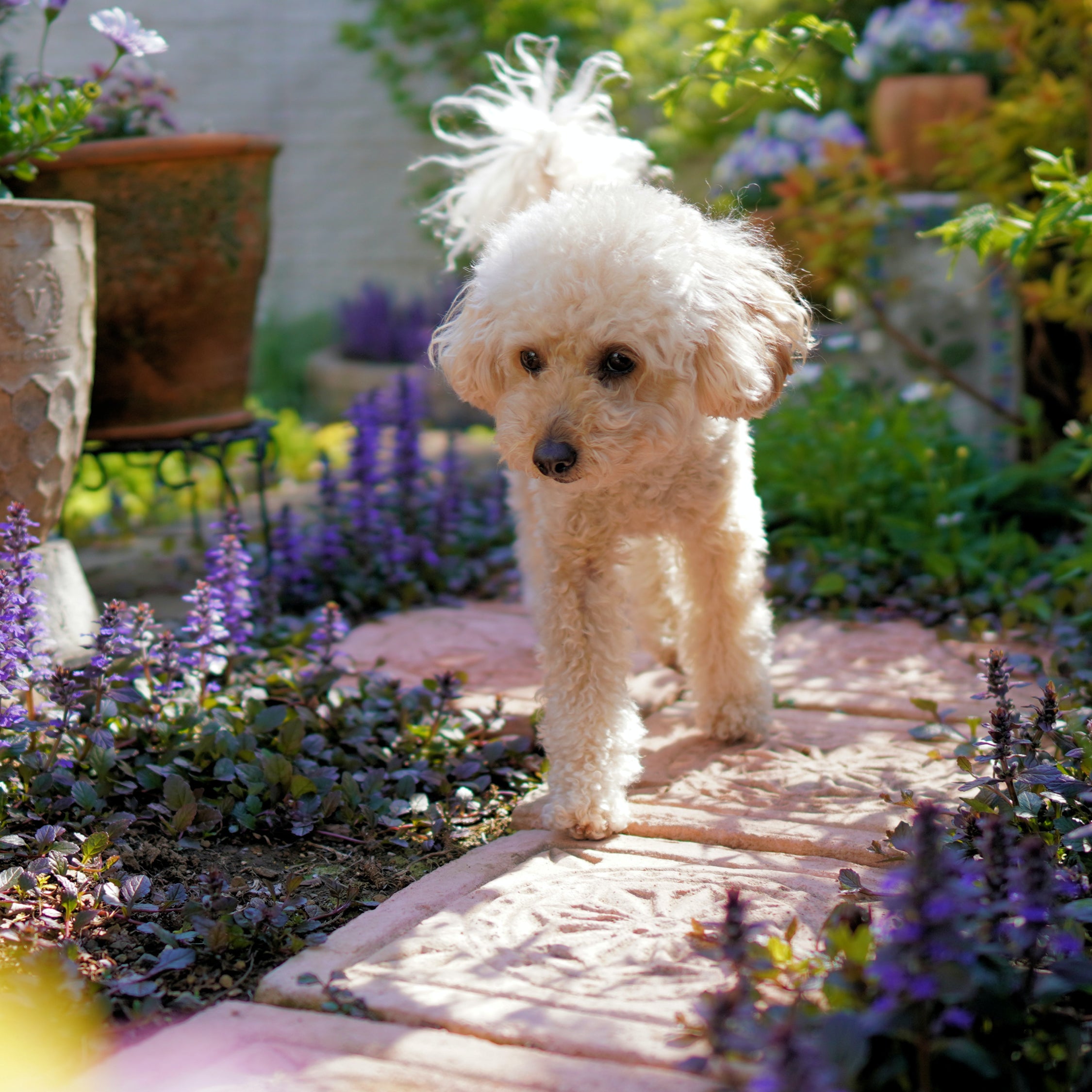 Een veilige tuin voor je huisdieren
Zorg voor een vriendelijke, toegankelijke tuin voor je huisdieren. Het is belangrijk dat ze rustig kunnen spelen en dat er ook genoeg mogelijkheden zijn om even af te koelen in de zomer. Zo zijn er een aantal dingen waar jij als eigenaar rekening mee kan houden. Ook om eventuele ontsnappingen te voorkomen.  
Let op welke planten je in de tuin zet
Je huisdier kan overgevoelig zijn voor bepaalde planten, of er zijn planten die giftig zijn voor je huisdier. Een goed voorbeeld hiervan is de buxus. Deze plant is extreem giftig voor honden, paarden, knaagdieren en katten. Het is dus altijd het opzoeken waard of een plant wel of niet goed in jouw tuin past. 
Pas op met pesticiden
Kunstmest, onkruidverdelgers of insectenwerende middelen kunnen schadelijke stoffen bevatten voor je huisdier. Hier kunnen ze namelijk erg ziek van worden en soms zelfs blijvende letsels aan overhouden. Vooral de stof 'diethylamine' moet je vermijden. Lees dus altijd nog een keer het product goed na op de ingrediënten die erin zitten. 
Let op welke materialen je gebruikt in de tuin
Paadjes kunnen je tuin een natuurlijke look geven en zijn voor honden geen probleem. Je hebt daarbij de keuze uit verschillende materialen waarmee je de paden bedekt, voor elk wat wils! Maar pas op met sommige halfverhardingen zoals grof grind en schelpjes, die zijn vaak te scherp voor hondenpootjes.
---
Older Post
Tips tegen bloedluizen

Newer Post
Verkoeling voor konijnen