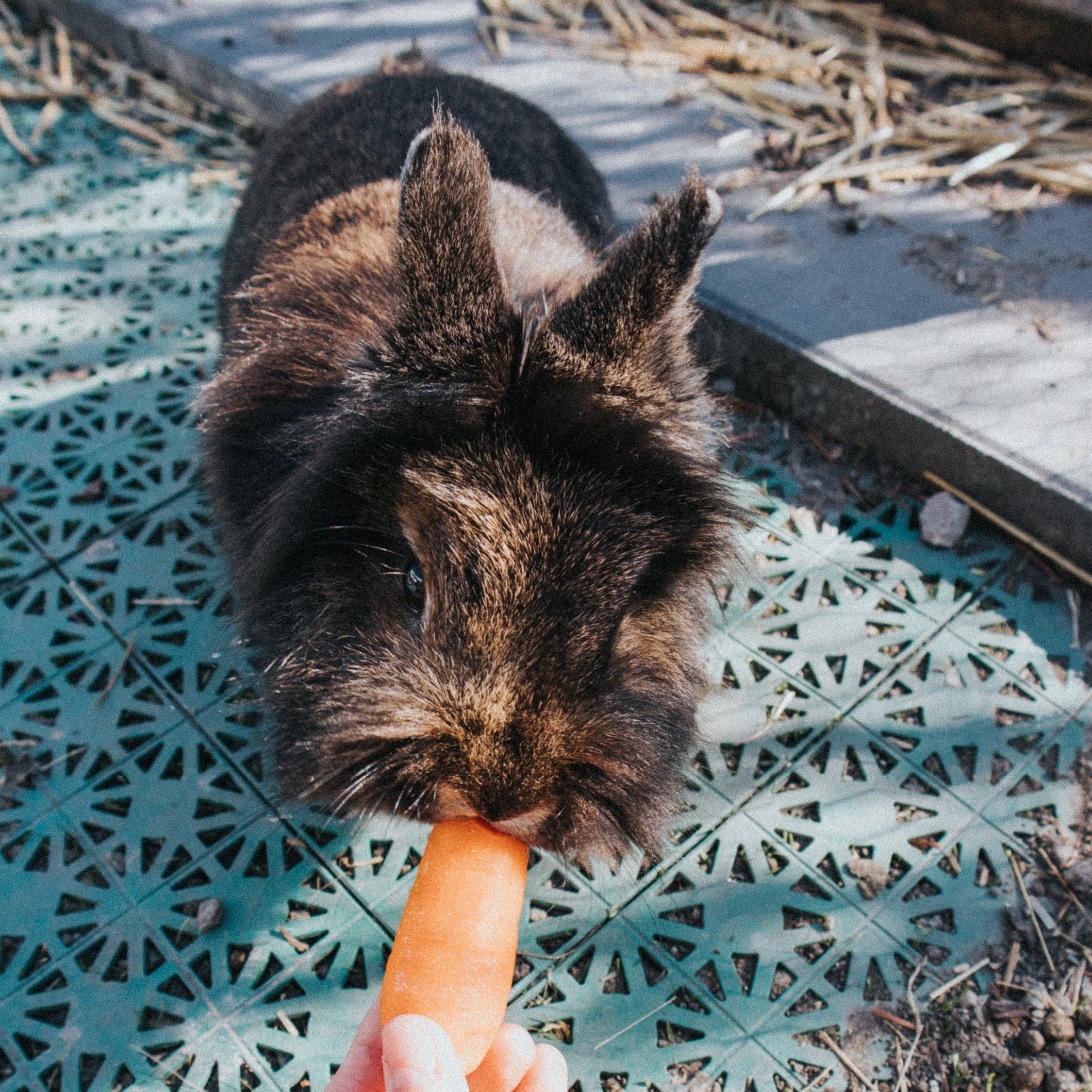 Verkoeling voor konijnen
Je kunt je knaagdier of konijn een beetje vochtig maken met lauw water. Maar doe dit alleen op de oren en voorpootjes van je dier. Het is beter om je dier zelf te laten kiezen hoe hij wilt koelen. Je kunt hem/haar hierbij helpen door een diervriendelijk koelelement in het hok te plaatsen waar het dier op of tegenaan kan liggen. Geef je konijn nooit een ijsblokje of ijskoud water, hierdoor zullen de aderen in de oren zich samentrekken, met als gevolg dat het konijn de lichaamswarmte niet meer kwijt kan.
Verkoelen van het verblijf
Het konijnenhok hoort nooit direct in de zon te staan, dit geldt voor zowel buiten als binnen verblijven. Het beste is om het hok in een schaduwrijke plek te plaatsen. 
Je kunt het hok ook verkoelen door een wit of licht gekleurde natte laken over het hok te leggen, dit geeft je konijnen extra schaduw en een frissere omgeving. 
voeg natte tegels toe waar jouw konijnen op kunnen liggen om af te koelen. Wanneer het heel erg warm is, kun jij jouw konijn het beste naar binnen verplaatsen.
Ververs het drinkwater regelmatig. Let er ook op dat je niet te lang het groenvoer buiten laat staan omdat dit snel kan bederven. 
Wanneer je knaagdierverblijf binnen een plastic onderbak heeft kun je een aantal koelelementen onder de bak plaatsen. Op deze manier verkoel je het verblijf op een veilige en prettige manier.
---
Older Post
Een veilige tuin voor je huisdieren

Newer Post
Waarom zijn bijen zo belangrijk?